Is your website fueling your business with leads?
Convert your old website to a new, lead generating portal

Whether you need a lightweight site written by hand or a custom theme WordPress website, I am here to help you. My main goal is to make sure you have the right tool for the job.  I have 10 years of web design experience working on variety of platforms, which will help you to get the best result.
My approach is user focused. I want your website to be easy for your audience to use. It will encourage the visitors to engage before they leave the website. MY FOCUS IS ON YOUR BUSINESS GOAL & YOUR VISITORS.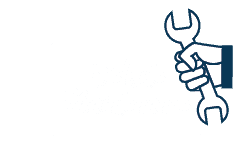 Maintenance is important if you have a WordPress site.
A website is like a vehicle. It runs for a while without much maintenance but will be rusty and slow without some adjustments once in a while. For vehicles, there are different types of maintenance that need to be done such as oil changes and tune-ups. The same is true for WordPress websites. Maintaining and updating the content is important, maintaining and updating the core software, and plugins even more.