Dr Spada, Dentist, Sudbury, MA – Rack card design
Dr. Spada donates a portion of her profit to support cancer treatment research and wants to share this info with her Clients.
This is an informational rack card that they give to new patients and mail it with the newsletter. There is also a big poster placed at the front of the office. It worked out great, she received comments and also new clients, who saw her afford funding the research of cancer.
…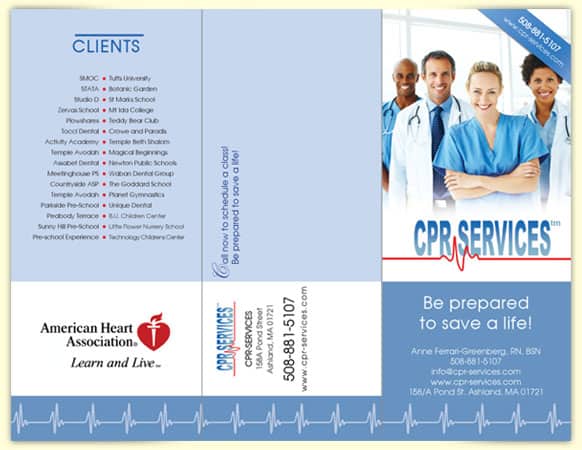 CPR Services
Ashland, MA – Brochure design
It stared with a website redesign and we ended up updating the service brochure and business card as well.
…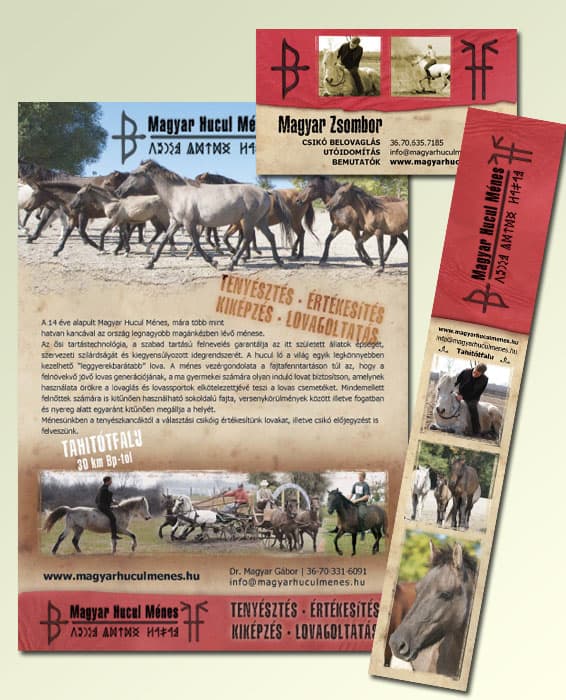 Hungarian Horse Farm promotional materials
The logo for this Hungarian Horse Farm needed to have a red leather background, and old writing had to be incorporated as well. The design shows the two signs of the owner of the farm. A business card, flyer and also a book mark was created for a special trade show.
…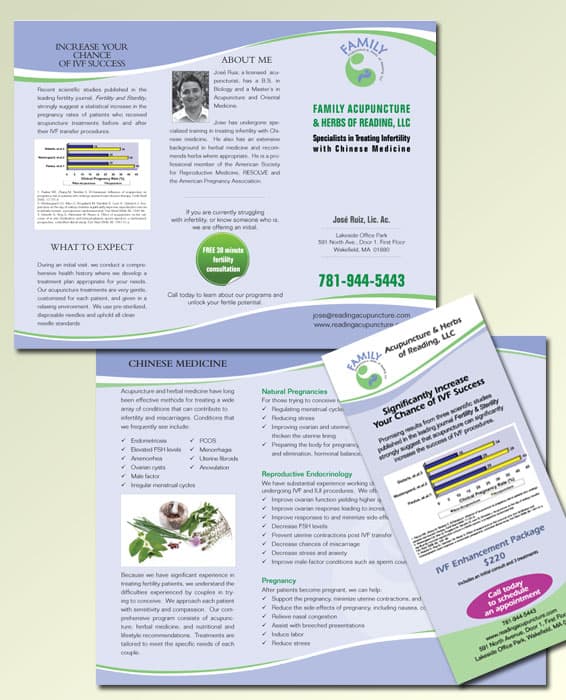 Brochure for Family Acupuncture  and Herbs of Reading
The owner contacted us to design all his marketing materials including logo, brochure, business cards, gift card, labels…
It is great for both the Client and us to start with a logo, design the business identity as well and finish with a website. We have a long time relationship with
…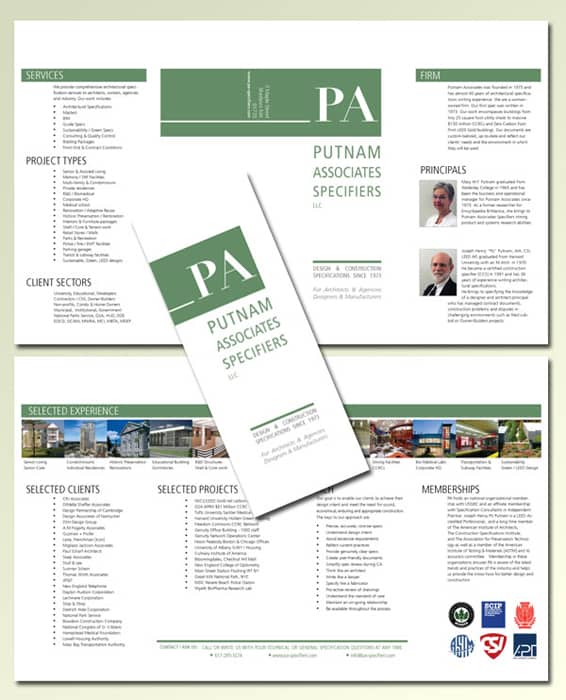 Brochure for an architect
The owner of the company contacted us first for a website design than we continued working on his promotional brochure.
…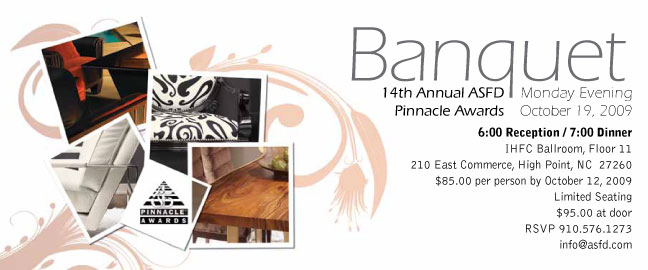 ASFD Banquet Invitation
ASFD ( American Society of Furniture Designers) is a long time client. We worked on their monthly full page advertising, yearly  "Call for Entries" posters and banquet invitations for several years. All materials had to include furniture images of their collections.
…
…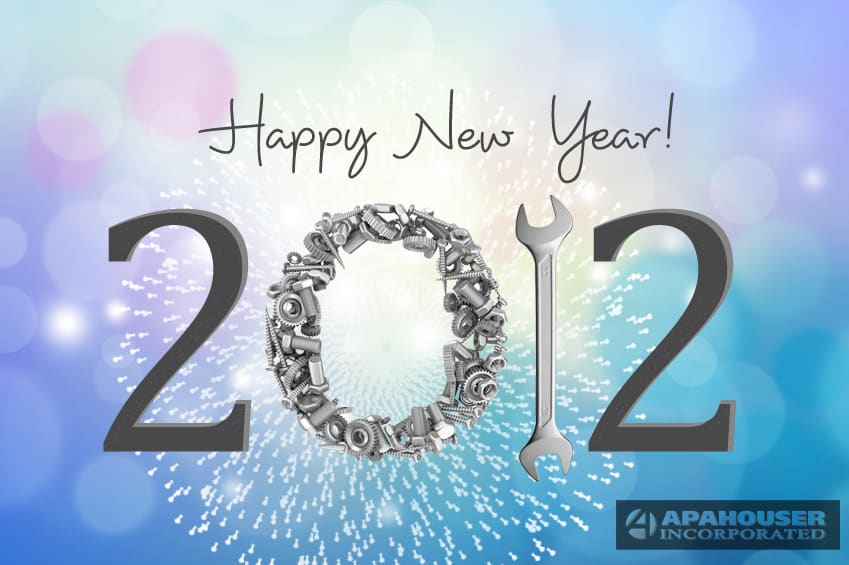 Greeting card
APAHOUSER, a metal manufacturer company in Marlborough, contacted us to create a Facebook Landing page for them, and we also received the assignment to design several greetings cards for them.
…